Paul Nash Exhibition, The Sainsbury Centre for Visual Arts, Norwich, 8 April - 20 August 2017 and Laing Art Gallery, Newcastle, 9 September 2017 - 14 January 2018
The highly successful Paul Nash exhibition moves from Tate Britain to The Sainsbury Centre for Visual Arts, Norwich from 8 April to 20 August 2017. It will then move to Laing Art Gallery, Newcastle from 9 September to 14 January 2018.
Ravilious & Co: The Pattern of Friendship, Towner Art Gallery, Eastbourne, 27 May - 17 September 2017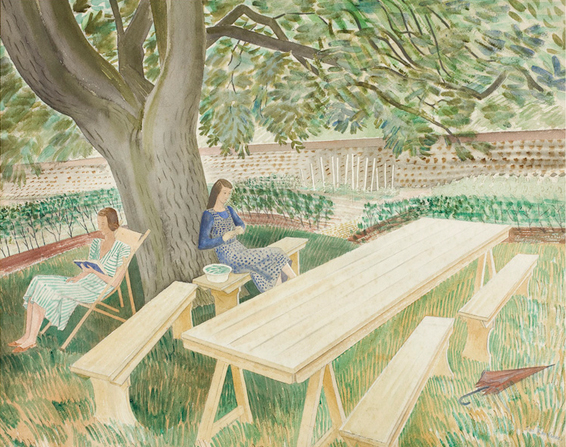 Ravilious & Co: The Pattern of Friendship explores the relationships and collaborations between Eric Ravilious and his friends and affiliates, including Paul and John Nash, Enid Marx, Barnett Freedman, Tirzah Garwood, Edward Bawden, Thomas Hennell, Douglas Percy Bliss, Peggy Angus, Helen Binyon and Diana Low. 2017 marks the 75th anniversary of Ravilious' death.
The exhibition features the work of Ravilious alongside work by his contemporaries, some of which has never been exhibited before.
The Nash Brothers and Life in the Chilterns Walk, Friday 19 May 2017
Local artist Anna Dillon will lead a special walk about the Nash brothers and their life in the Chilterns on Friday 19 May at 10.30am. Stopping to discuss their paintings along the route, this circular walk will take in the Ridgeway National Trail towards Kop Hill before continuing to Whiteleaf Hill and the Cross, then rejoining the Ridgeway for Nim Wood and the Hangings.
Furthers details here. This walk is now sold out.
Places of the Mind: British Watercolour Landscapes 1850-1950, British Museum, 23 February - 27 August 2017
Paul Nash, The Wanderer (detail), British Museum
Six rarely seen Paul Nash works are included in Places of the Mind, British Watercolour Landscapes 1850-1950 at the British Museum. This is the first exhibition devoted to landscape drawings and watercolours by British landscape artists in the Victorian and modern eras, celebrating their work during the hundred years following the death of J M W Turner.
Most of the 125 works are from the British Museum's remarkable but little-known collection and over half have never been on display before. The exhibition includes works by James McNeil Whistler, Edward Burne-Jones, John Singer Sargent, Muirhead Bone, John Nash, John Minton, Henry Moore and Graham Sutherland.
An accompanying book edited by the exhibition's curator, Kim Sloan, is available in the Museum shops and online here. Admission to the exhibition is free.
Paul Nash Exhibition, Tate Britain, 26 October 2016 - 5 March 2017
Tate Britain is holding a major Paul Nash exhibition from 26 October 2016 to 5 March 2017. A new Tate film presented by art historian James Fox explores Nash's life and work, featuring sequences shot on location at the Wittenham Clumps.
Full details here: Tate Britain Paul Nash exhibition.

Paul Nash Exhibition: Curator's Tour at Tate Britain, 27 January 2017 and Curator's Talk, 3 February 2017
The curator of Tate Britain's Paul Nash exhibition, Emma Chambers, will be giving a special guided tour of the exhibition on Friday 27th January 2017 at 18.30. Booking here
Emma Chambers will also be discussing Nash's work in a Curator's Talk on 3 February 2017 at 18.30: Booking here
Black Dog: The Dreams of Paul Nash by Dave McKean, Tate Britain, 13 November 2016
In a special exhibition event, the illustrator, comic artist, filmmaker and musician Dave McKean presents a live-staging of his new graphic novel Black Dog: The Dreams of Paul Nash at Tate Britain on 13 November 2016. This event is sold out.
Tate's new books about Paul Nash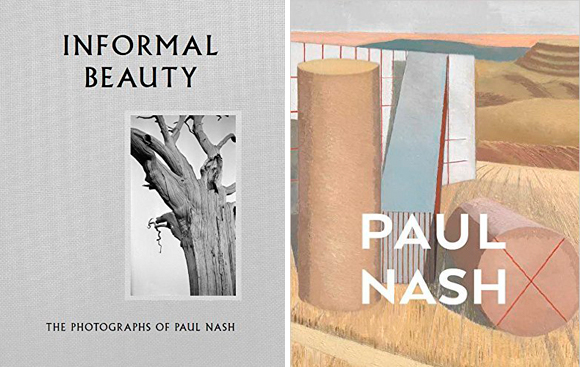 Two new books from Tate Publishing will accompany the Tate's exhibition in October 2016: Paul Nash by exhibition curator Emma Chambers and Informal Beauty: The Photographs of Paul Nash by Simon Grant.
New Edition of Paul Nash's Autobiography "Outline"
A new edition of Paul Nash's autobiography Outline, edited by David Boyd Haycock, is published by Lund Humphries on 26 October 2016. The book includes Margaret Nash's 'Memoir of Paul Nash', in print for the first time.
Paul Nash and the Wittenham Clumps Walks, Saturday September 3 & Saturday September 10, 2016, 10.00am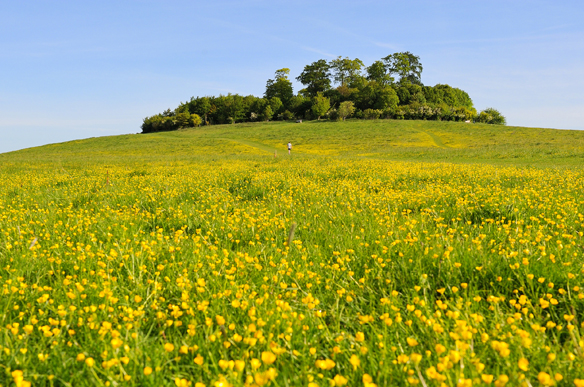 As the Tate's Paul Nash exhibition approaches, Christopher Baines will lead two special walks around the Wittenham Clumps, exploring Nash's enduring fascination with this landscape and places where he worked.
Each event will begin with an illustrated talk, followed by a walk that takes in both the wooded hills of the Clumps and spectacular views of the countryside beyond. September was the month that the Nash family visited the Wittenham Clumps on holidays before the First World War, so the area will look much as it did when it was discovered by Paul Nash and his artist brother, John.
Further details and booking here.
The British Landscape Tradition: From Gainsborough to Nash, Pallant House Gallery, Chichester, 11 May - 26 June 2016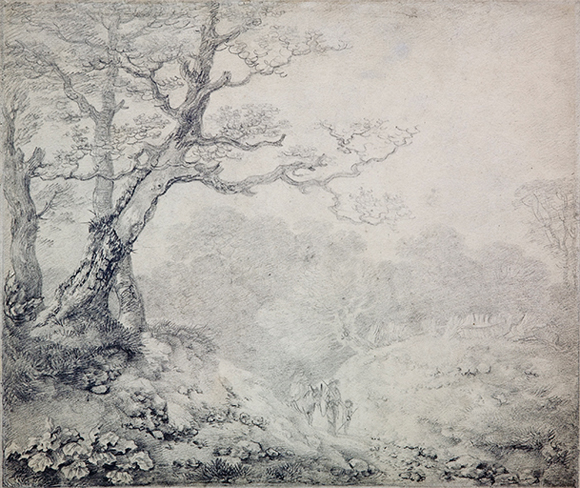 A new exhibition of rarely-seen historic landscape drawings and watercolours from the Pallant House Gallery's permanent collection. With early works by Alexander Cozens, Thomas Gainsborough and John Sell Cotman through to watercolours by 20th century artists including Ivon Hitchens, Graham Sutherland and Paul Nash. Details here: www.pallant.org.uk
Great British Drawings, Ashmolean Museum, Oxford, 26 March - 31 August 2015
The Ashmolean Museum's excellent exhibition of British drawings and watercolours includes two works by Paul Nash: an early picture of the Wittenham Clumps, The Wood on the Hill, 1912 and a watercolour of a crashed Second World War German bomber, Under the Cliff, 1940.
The Mad Boy, Lord Berners, My Grandmother And Me by Sofka Zinovieff
Moving from London to Oxford at the beginning of the Second World War, Paul Nash set up The Arts Bureau in Oxford, a scheme for making the best use of artists' talents in wartime. On the committee (that also included John Betjeman and John Piper) was the eccentric composer, artist and writer, Lord Berners.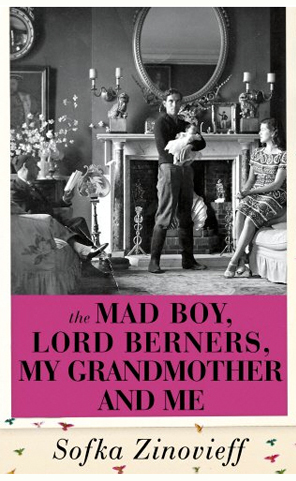 Sofka Zinovieff's beautifully written book The Mad Boy, Lord Berners, My Grandmother And Me gives a fascinating insight into Lord Berner's life, his social circle and relationship with the handsome Robert Heber-Percy, twenty eight years his junior. They lived at Faringdon House in Oxfordshire and regularly entertained the glitterati of the day. Heber-Percy was Zinovieff's maternal grandfather and Zinovieff tells how, on his death, she inherited Faringdon House and came to live there.
Lord Berners' Folly, Farringdon by Paul Nash. © Tate 2015
In 1935 Lord Berners had a Folly tower built on a nearby hill as a gift for Heber-Percy. Nash photographed and painted the tower, perhaps when visiting the house. The tower has spectacular views from the top and is open on the first and third Sunday of the month, from April to October: www.faringdonfolly.org.uk
Eric Ravilious Exhibition, Dulwich Picture Gallery 1 April - 31 August 2015
When Paul Nash was a teacher at the Royal College of Art, Eric Ravilious was one of his pupils. The first major exhibition of Ravilious watercolours at the Dulwich Picture Gallery runs from 1st April to 31st August 2015, featuring over 100 paintings. The exhibition is curated by James Russell, author of the books Ravilious in Pictures and Paul Nash in Pictures: Landscape and Dream published by the Mainstone Press.
Paul Nash: Artist at War. A talk at the Ashmolean Museum, Oxford, 1 November 2014, 11.00am
As an official war artist in two World Wars, Paul Nash created stirring images that both inspired a nation and brought home the harsh realities of conflict. Oxford was Nash's home throughout the Second World War and from here he painted masterpieces such as Totes Meer and Battle of Britain.
Christopher Baines explores Nash's work in both wars, setting it in context with his work outside wartime. Following the talk there will be an opportunity to view original works by Nash in the Ashmolean's Print Room.
Tickets here: www.oxfordplayhouse.com/ticketsoxford or by phoning the Box Office at Oxford Playhouse on: 01865 305 305.
Art and Artists of the Great War with David Boyd Haycock, Waterstone's Piccadilly, Saturday, 18 October 2014, 2.00pm
How did artists depict the experience of the Great War? How did the war impact on their art and lives? In this year of commemoration, Waterstone's Piccadilly welcomes art historian David Boyd Haycock, author of A Crisis of Brilliance which focuses the young artists of the Slade through the war period, and curator of the current Paul Nash - Works on Paper exhibition at Piano Nobile Gallery, Holland Park.
David's talk on the War Artists and their paintings is followed by a Q&A discussion. All welcome. Further details: 0207 851 2400.
Paul Nash Works on Paper 1910-1946, Piano Nobile Gallery, London, 9 October - 22 November 2014
Marking the centenary of the outbreak of the First World War, Paul Nash: Works on Paper 1910-1946 includes examples of Nash's work from museums and private collections, covering all the significant periods and themes in his career. A number of works are being offered for sale. Gallery talks will be given by David Boyd Haycock on 11th October at 4.00pm and 15th November at 4.00pm. Piano Nobile Gallery, 129 Portland Road, London W11 4LW. Telephone: 020 7229 1099.
Paul Nash: The Ghosts of War, BBC Four on the 14th September 2014, 9.00pm
A new documentary series for BBC Four, British Art at War: Bomberg, Sickert and Nash, explores the life and work of three great, but often neglected, British artists - Walter Sickert, David Bomberg and Paul Nash. Each artist is the subject of a 60-minute programme examining their relationship with some of the major events of the 20th century, including World War One.
Paul Nash: The Ghosts of War is the first programme in the series. Christopher Baines spoke to presenter Andrew Graham-Dixon about Nash's fascination with the Wittenham Clumps.
Battlelines Redrawn. Landscape Regeneration 100 years on by artist Anna Dillon
The Battlelines Redrawn Project is a study of how some of the battlefields of the First World War have regenerated over the last century. The focus centres on the landscapes of the Ypres Salient and The Somme using reference from paintings produced by War Artists including Paul Nash.
Brothers in Art: John and Paul Nash, Royal West of England Academy, Bristol, 19 July - 14 September 2014
Featuring over forty paintings, watercolours and drawings, Brothers in Art: John and Paul Nash offers a special opportunity to see the works of the two brothers side by side. The exhibition explores their early collaborations and interweaves their different paths in the years ahead.
Brothers in Arms: John and Paul Nash by Professor Paul Gough
Published in July 2014 to accompany the above exhibition, Brothers in Arms: John and Paul Nash examines the lives and artistic careers of the two brothers.
Kenneth Clark - Looking for Civilisation, Tate Britain, 20 May - 10 August 2014
This exhibition about Kenneth Clark as a patron, collector, art historian and broadcaster includes three works by Paul Nash: Image of the Stag, 1938, Bomber in the Corn, 1940 and Battle of Britain, 1941.
Artists Rifles Exhibition, Southampton City Art Gallery, 4 April - 28 June 2014; Sainsbury Gallery at the Willis Museum, Basingstoke, 5 July - 27 September 2014; The Gallery at Gosport Discovery Centre, 4 October - 27 December 2014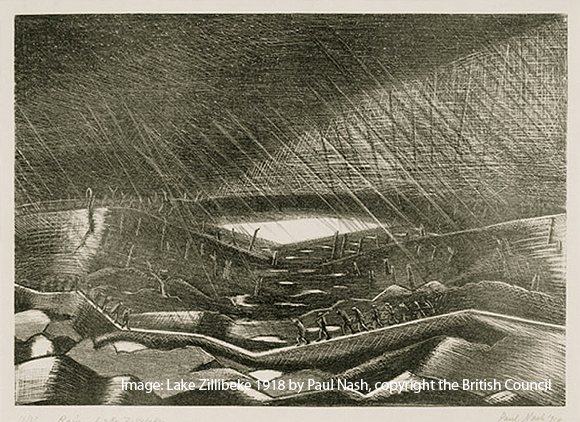 Spanning more than 80 years, The Artists Rifles: From Pre-Raphaelites to Passchendaele reviews the regiment's history and the achievements of many of its remarkable members. It includes the work of Paul and John Nash, both members of the regiment during the First World War.
Paul Nash and the Wittenham Clumps Talk, Dorchester Abbey, Oxfordshire. Saturday 5th October, 2013 at 7.30pm
Discover how the Wittenham Clumps became a rich source of inspiration for Paul Nash. Another chance to see this illustrated talk, sold out at the Ashmolean Museum, Oxford and at this year's Dorchester Festival. With Christopher Baines.
Dorchester Abbey, Dorchester on Thames, Oxfordshire OX10 7HH
BBC's Countryfile visits Wittenham Clumps
Countryfile visited the Wittenham Clumps recently while making a programme on Oxfordshire. Christopher Baines spoke to Julia Bradbury about Paul Nash and his connection with the landscape. Details of the programme here:
www.bbc.co.uk/programmes/b0391ktg
Art Workshop at the Earth Trust by Landscape Artist Anna Dillon
I would like to pass on a huge thank you to everyone who attended the workshop at The Earth Trust on such a hot and humid day. It was a pleasure to see your work develop over the day and thank you to the Earth Trust for supporting us.
A Crisis of Brilliance Exhibition, Dulwich Picture Gallery, 12th June - 22nd September 2013
Following his book of the same title, David Boyd Haycock is curating the exhibition A Crisis of Brilliance at the Dulwich Picture Gallery, London. Paintings by Paul Nash feature alongside work by C.R.W. Nevinson, Stanley Spencer, Mark Gertler, Dora Carrington and David Bomberg who were students together at the Slade School of Art between 1908 and 1912. Their legendary tutor Henry Tonks described the group as the school's last 'crisis of brilliance'. The exhibition runs from 12th June to 22nd September 2013.
Landscape and the Life of Objects by Andrew Causey
Andrew Causey's new book Paul Nash, Landscape and the Life of Objects is published by Lund Humphries, combining up-to-date scholarship with 100 colour images.
Paul Nash: The Clare Neilson Collection, Pallant House Gallery, Chichester to 30th June 2013
A collection of Paul Nash's work amassed by his friend Clare Neilson has recently been gifted to Pallant House Gallery and is on display until 30th June. The collection includes important early wood engravings and etchings, photographs, collage, correspondence and illustrated books.


Paul Nash and the Wittenham Clumps Talk, Dorchester on Thames Festival, Saturday 11th May 2013
Thank you to everyone who came to the Paul Nash and the Wittenham Clumps talk on Saturday 11th May. The talk was sold out and the room was packed to the edges! It was great to speak to so many of you afterwards. Details of any future talks will appear on this website.
Paul Nash in Pictures: Landscape and Dream by James Russell
Paul Nash in Pictures: Landscape and Dream is published by The Mainstone Press. It follows their beautifully produced series of illustrated books on Eric Ravilious and Edward Bawden.
The book explores Nash's life, the places and people he knew - and the inspiration behind twenty-two of his oil paintings. A second volume will feature Nash's watercolours.
Art UK Website - Paul and John Nash
88 paintings by Paul Nash are now online with Art UK, a registered charity (previously known as the Public Catalogue Foundation) whose mission is to open up public collections for enjoyment, learning and research. The section on Nash is fascinating as it displays some of his lesser-known works: Visit Link
There is also a good collection of work by John Nash: Visit link
Art Workshops at the Earth Trust
To launch the Paul Nash and the Wittenham Clumps website, three art workshops for adults and families were held at the Earth Trust Centre, Little Wittenham on Friday 11 March and Saturday 12 March 2011. Participants were taken on a guided walk up the Clumps before creating artworks inspired by Nash's paintings.
We were thrilled with the quality and variety of work produced.
A selection of some of the paintings, sketches and collages are available to view here.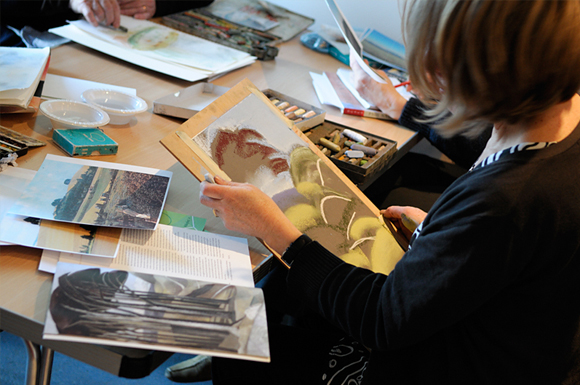 The workshops were supported by the North Wessex Downs AONB Sustainable Development Fund.